Quantitative Research in the Life and Social Sciences Program (QRLSSP)
Formerly Mathematical and Theoretical Biology Institute
Important message regarding COVID-19
To our valued students, visitors, and partners:
Based on recommendations from the Centers for Disease Control and Prevention and the Arizona Department of Health Services, ASU has made the decision to limit staffing across the university to keep everyone as safe as possible. As such, Levin Center staff will continue working remotely, but we will return to the office in a part-time capacity effective Monday, January 11, 2021. We have begun to phase in our on-campus presence in order to provide the best possible service in the safest way possible for our students, faculty, staff and visitors. We hope to be available Monday through Friday, 8 am to 4 pm, but please be advised that there may be some lapses in physical presence due to staff availability and university guidelines. Office doors will be closed and signage should indicate office hours; please knock on the door within those hours! Please also be aware that capacity restrictions to meet social distancing requirements will be in place. Face covers are REQUIRED for anyone in the building.

As during the summer and fall, we will still be available to assist via email, phone, and other electronic resources during vacancy hours. To reach our team during regular business hours:
Joaquin Bustoz Math-Science Honors Program: The JBMSHP Resource Center will be open for limited capacity Monday, Tuesday, Thursday and Friday, 8:00 am to 4:00 pm, but will be closed on Wednesdays. Virtual tutoring will be available online. (We will still be available to assist via email, phone, and other electronic resources during vacancy hours.) You may call 480-965-1690 and leave a message, or email Cynthia.Romero@asu.edu or CRDuran@asu.edu.
Quantitative Research in the Life and Social Sciences Program (QRLSSP): 480-965-7530 and leave a message, or email Sherry.Woodley@asu.edu.
General information: 480-965-2115; if no staff are available, please call associate director Sherry Woodley at 480-309-4787, or email Sherry.Woodley@asu.edu.
Thank you for your patience and understanding. We appreciate your support and will do our best to assist you as quickly and efficiently as possible. Please be safe and stay positive!
Quantitative Research in the Life and Social Sciences Program (QRLSSP)—formerly Mathematical and Theoretical Biology Institute (MTBI) supports the development of students through educational, research and mentorship activities from the undergraduate to the postdoctoral level. Its programs include intensive multiple-summer research training institutes, long-term support for its alumni, continuous research opportunities for undergraduate, graduate and postdoctoral students and opportunities for national and international visitors.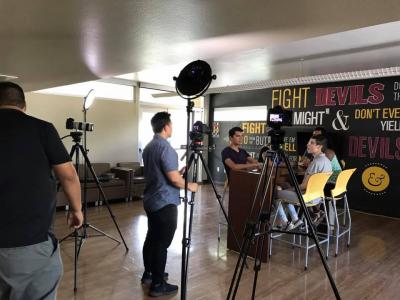 Summer Video
This video captures 2017 summer participant testimonials and provides audiences with a brief overview about QRLSSP, formerly MTBI.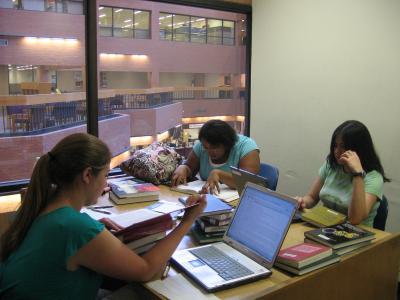 Math and science boot camp solves for diversity and success in STEM
Check out the article about this REU in ASU Now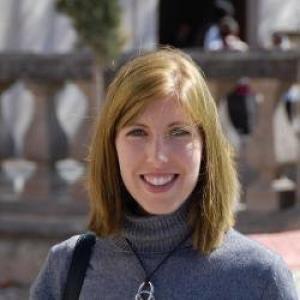 Summer REU Alum Recognized with Prestigious Adams Prize
MTBI alumna Heather Harrington, associate professor and Royal Society University Research Fellow at the Mathematical Institute, University of Oxford, is a co-winner, along with Dr Luitgard Veraart (London School of Economics and Political Science) of the 2019 Adams Prize of the University of Cambridge. The topic is "The Mathematics of Networks.".... to read more click title.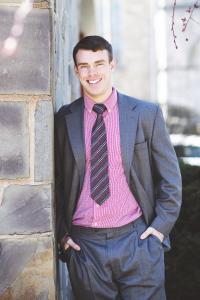 The Summer REU Experience: Challenging but Rewarding!
"At this point in my academic career, MTBI has been by far the most challenging experience. However, the difficulties encountered along the way are easily offset by the rewarding feeling one gets after finishing writing a research article related to a topic you are passionate about. If you want to study something meaningful, it is more likely than not that conducting research on the topic will be frustratingly difficult at times. In that respect, students participating in MTBI have an advantage because they are not going through the process alone. Instead, you are surrounded by like-minded and talented students, mentors, and professors who all are there to help you succeed. You learn to play off one another's strengths and by doing so accomplish much more than you would ever be able to do on your own. Although you may not have all of the answers you were looking for by the end of the summer, you will certainly be more prepared and eager to address more challenging questions in the future." – Steven Manns, MTBI 2020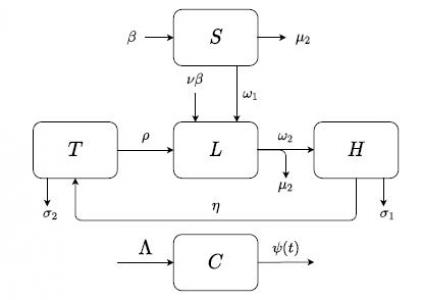 REU students complete research quantifying the impact of Lead-toxicity in bald eagles
While wildlife can be exposed to lead from many sources, bald eagles' main source of lead is linked to the fall and winter big game hunting seasons, which happen to coincide with the eagles' scavenging season. Lead-toxicity may cause severe clinical symptoms (including death), but also more subtle, chronic symptoms. Chronic lead-toxicity results in continual physiological damage and affected biological mechanisms, including reduced fertility and voracity. This research quantifies the impact of lead-contaminated food sources on the bald eagle's population of the Great Lakes by formulating a system of ordinary differential equations to show the progression through the stages of lead-toxicity and its role in the eagle's population dynamics.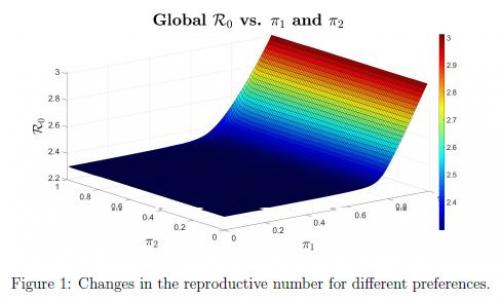 REU students analyze the role of the homeless population in the COVID-19 outbreak in NYC.
Homelessness in NYC at its highest level since the Great Depression, and as the NYC battles COVID-19, the advised precautionary measures are out of reach for this population. This research examines the contribution the homeless population has had on prolonging the epidemic in the city. The findings indicate that a significant number of secondary infections in the population of NYC are due to transmission of COVID-19 via the homeless, this most directly attributable to the higher effective reproductive number for the homeless population. These results could be used to study the impact of control measures.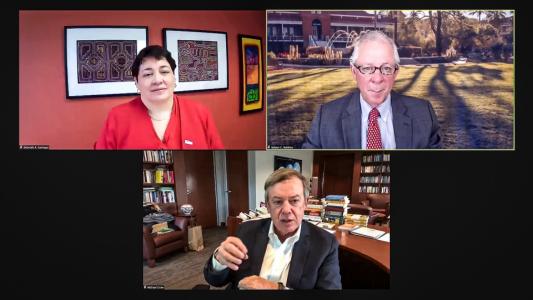 Excelencia in Education briefing highlights the importance of 'Hispanic-Serving Institutions,' programs including QRLSSP.
Excelencia in Education co-founder Deborah Santiago moderates a discussion with University of Arizona President Robert Robbins and ASU President Michael Crow during Excelencia in Education's "Arizona Briefing on 25 Years of Hispanic-Serving Institutions" webcast, Thursday, March 25, 2021.... Click title to read about it.